Journal of Book City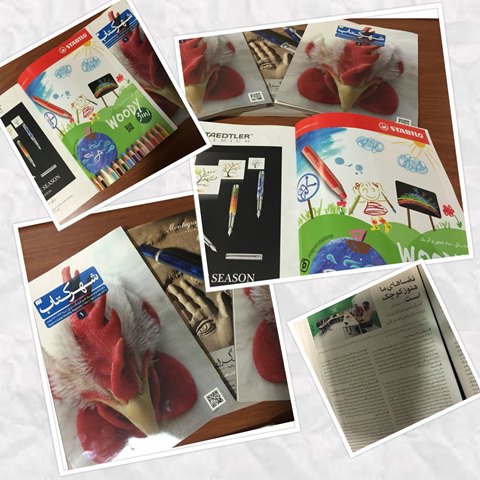 The first monthly magzine was published on August 2015.
One page was assigned to Sarir Ghalam.
They introduced some of our products such as STABILO Woody 3in1.
We have invited some of our good customers to visit STABILO company in Germany.
In this report ,manager of Rasht Book City shared his experiances of this trip to STABILO.